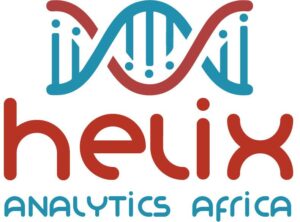 Nairobi, Kenya
Training Centre in Communication (TCC Africa) has officially launched its data analytics branch, Helix Analytics Africa, with the aim to promote "Data for Impact (D4I)" by leveraging Open Science and modern data infrastructure to enhance public insights. The subsidiary, partners with research institutions to offer four key services: Data Science Infrastructural Development, Open Data & Analytics, Training & Coaching, and Persistent Identifiers.
Helix Analytics Africa recognizes the increasingly complex data ecosystem as an opportunity for more timely, relevant, and useful statistics. The company aims to co-operate with government and private enterprises to optimally serve open data to the public, maintenance of government data, ensure the integrity, reliability, and accuracy of business data, as well as transformation of research data and provision of persistent identifiers (PID's). The company's strategy is to extend the capacity of data science and analytics for public use through collaboration with data governance institutions, which regulate open data. This collaboration creates credibility of disseminated information.
Based at the Faculty of Science and Technology in the University of Nairobi, Kenya, Helix Analytics Africa is not only looking to address the gaps in understanding the uses of today's statistics and deliver data information for the general public but also aims to build institutional capacity for learning data science and analytics. The company believes in building communities of supportive, engaged developers who keep projects productive and useful through self-service analytics and capacity building.
"In response to the increasing demand for access to data information and open science within various industries, we recognized the importance of utilizing data science and analytics infrastructure to enhance the impact of data for decision making. To address this need, we have established a social entrepreneurship start-up that aims to leverage these tools and approaches for the betterment of society. Our goal is to harness the power of data to drive positive change and create a more sustainable future," remarked Joy Owango, the CEO of Helix Analytics Africa.
The two flagship projects that Helix Analytics Africa is working on are with — the Kenya National Bureau of Statistics (KNBS), which is the principal agency of the Kenyan Government in collecting, analysing and disseminating statistical data, and the Africa PID Alliance which is a community of PID enthusiasts from Africa aiming to lead and realize a FAIR sharing of access to data using Persistent Identifiers in innovation, research and technology within the cultural, scientific and cross-industry ecosystems.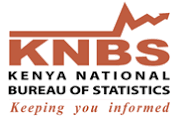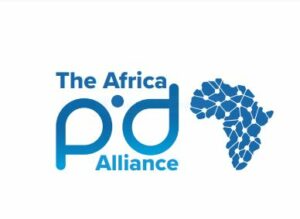 About Training Centre in Communication (TCC Africa)
The Training Centre in Communication (TCC Africa) is the first African-based Training Centre that builds capacity for effective communication and research dissemination skills among Scientists.
Being one of the Key partners of the University of Nairobi in Data management and Research Output Dissemination and based at the Faculty of Science and Technology our mandate is to work with organizations in building capacity for dissemination of research Output and develop the results for decision and policy making for various sectors.
TCC- Africa's mission is to contribute to the increase in profile, locally, and internationally, of African science, and its impact on the life of Africans, by improving skills in technical communication in all forms, in academia, government agencies, and other relevant forums, in the African Countries. TCC Africa's objective is to Train, Support and Empower researchers through capacity in improving their research output and visibility. To date, TCC Africa is the frontier organization in Africa for Global North-South research and open access resources engagements through Open Science Advocacy and Adoption of Higher Education Stakeholder Engagements, Internationalization, and capacity building.
Over the last 16 years, TCC Africa has trained over 80 research and government institutions on Scientific Output dissemination and Data Science management and Presentation.
Explore our portfolio at https://www.tcc-africa.org/portfolio/
About Helix Analytics Africa
Helix Analytics Africa is an extension of Training Center in Communication (TCC Africa) based at The University of Nairobi – Faculty of Science and Technology. It is the data analytics branch of TCC  Africa founded to promote "data for impact (D4I)" by leveraging on Open Science and modern data infrastructure to enhance public insights.
Data for Impact (D4I) was first introduced by the United States Agency for International Development (USAID), to support countries realize the power of data as evidence that could improve programs, policies, and health outcomes (https://www.data4impactproject.org/resources/publications/).
Learn more about Helix Analytics Africa at: https://www.helixanalyticsafrica.org/